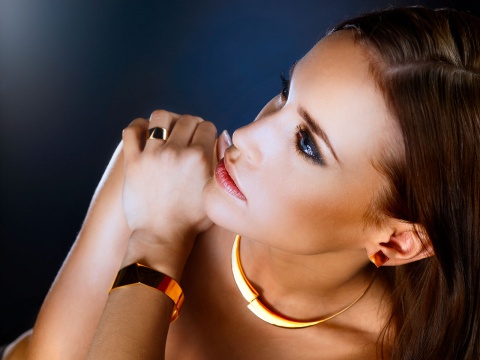 PlatinOro Oy was established in 1991 when the internationally most famous finnish silver designer Pekka Piekäinen ended his career with Auran Kultaseppä Ltd. Piekäinen, a son of a Helsinki based silversmith, gained his expertise by working in his fathers workshop. He also became friends with an old russian master goldsmith Boris Sarvala, who taught Pekka traditional skills of goldsmithing. Pekka became well known for his pure and simple style of design. He draw his ideas from nature and from the world surrounding his daily life. While working for Auran Kultaseppä Ltd 1971-1989, his jewellery was sold in stores all around the world, New York, London, Paris and Tokio, to name a few. Pekka was also the only Nordic designer who's jewellery was sold on world famous Tiffany's. In Finland the national press often wrote articles about him, some even introduced him as a man of dreams. It was said that finnish jewellery design was half a year ahead of the rest of the world. Here in the tough north, in the land of ice and snow, fashion was created.
Not only that Piekäinen draw new lines in finnish jewellery design, he was also participating in a noticeable co-operation with Swiss watchmakers Omega, Tissot and Lanco. The bodies of these watches were designed by Pekka and build in Turku, but the mechanisms came from Switzerland. These watches created a multimillion business during the 1970's and the goldsmithing business in Turku was at its peak. Watches designed by Piekäinen were sold in over 156 countries all over the world. Today these watches have become rarities and if you are lucky, you can find one in international auctions.
PlatinOro was established when Piekäinen met Anna-Kaisa Laakso, a charming lady who was importing famous Atlantis Crystal from Portugal. When Piekäinen was nominated as The Goldsmith of The Year in 2002, he designed the Marquize-series, which was first worn by Anna-Kaisa in the Finnish President's Independence Day Party. Since then PlatinOro jewellery has been a popular choice of jewellery amongst finnish celebrities.
The scandinavian style of pure and simple design that Pekka created continues to affect the look and feel of PlatinOro's design today. Anna-Kaisa continues to select only the finest purest designs to our collections, together with her business partner Jaakkko Laakso
Mr Piekäinen enjoyed his work as a jewellery designer. A part of this enjoyment has survived to life forever. We hope that you will also enjoy the jewellery that Pekka has created!