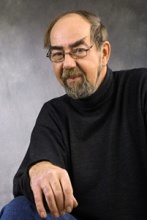 The artist Pekka Piekäinen has been recognized as a designer both in Finland and internationally since the 1970's. Jewellery designed by Piekäinen can be identified by its pure and simple lines. In 1976, Piekäinen received the State Prize of Industrial Design, and in 2002 The Finnish Goldsmith Association appointed him as The Goldsmith of the Year.
"In all artist's work, whether it be painting, composing, or design, the basis and the driving force behind it, is the innermost need to express their feelings and their desire to constantly improve their work. An artifact exists in the designer's mind only as long as it is being created. Once it is ready, it is history."
Pekka Piekäinen served as the Head Designer for Auran Kultasepät during 1971-1989.
During his career Mr Piekäinen has designed watches for Omega, Tissot and Lanco.